Stable Partnership with England-German Rotary Power Axial
Piston Pump / German Beinlich, VSE & DST Flow Volume Control and Regulation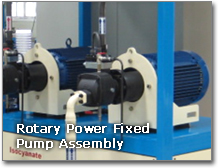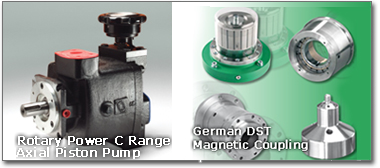 Tradebelt is one of major partners of England-German Rotary Power which is one of the biggest Hydraulic Pump Makers. Thus We apply Rotary Power C Range of Axial Piston Pump, German DST Magnetic Coupling & German VSE Flow Meter.
Each metering system is a precision Positive Displacement, double acting Axial Piston pump by a variable speed motor for adjustment of output and mixing ratio control.
The Trade Belt metering system has been field proven and accepted to perform with accuracy and repeatability well within the tolerances generally required by customers specifications.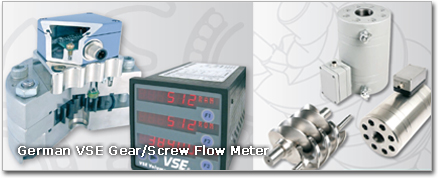 Closed Loop Metering System
TradeBelt Closed Loop System is the Long-Term Result from the Closed Works with Rotary Power C-Range Metering Pump, DST Magnetic Coupling, VSE Gear/Screw Flow Meter and LG PLC System. It would guarantee the Customers´ Stable and Accurate Flow Metering Regulation.
TB Standard Metering Section Line-up
| Pump Cap. | Output(g/sec) | Electric Motor | Magnetic Coupling | Flow Meter |
| --- | --- | --- | --- | --- |
| C01(2CC/rev) | 50 ~ 100 | 50Hz/6P/3.75Kw/800rpm | DST MAG/20 Nm | VS 0.01 Gear Type |
| C04(6CC/rev) | 100 ~ 300 | 50Hz/6P/5.5Kw/800rpm | DST MAG/40 Nm | VS 0.4 Gear Type |
| C07(11.5CC/rev) | 300 ~ 800 | 50Hz/6P/7.5Kw/800rpm | DST MAG/80 Nm | VS 1 Gear Type |
| C20(33CC/rev) | 800 ~ 1500 | 50Hz/4P/15kw/1100rpm | DST MAG/180 Nm | VS 2 Gear Type |
| C38(62CC/rev) | 1500 ~ 2500 | 50Hz/4P/22kw/1100rpm | DST MAG/275 Nm | VS 4 Gear Type |
| P56(92CC/rev) | 2500 ~ 3500 | 50Hz/4P/37kw/1100rpm | DST MAG/275 Nm | VS 4 Gear Type |
| C76(125CC/rev) | 3500 ~ 5500 | 50Hz/4P/45kw/1100rpm | DST MAG/450 Nm | VS 10 Gear Type |